Okay, let's be honest here. How long has it been since you last washed those makeup brushes? Warning: With each passing day, your dirty brushes will collect more germs and grime which you'll simply be putting on your face.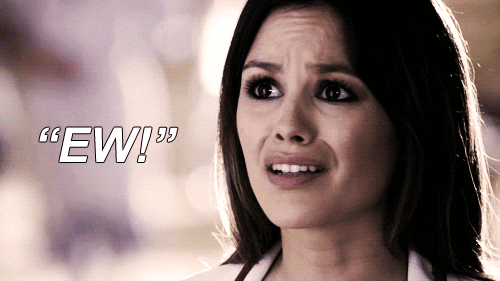 Dermatologists recommend washing brushes daily, but come on, realistically, we haven't got the time. It's good practice to wash them with a baby shampoo weekly, but on weekdays, we've got just the solution for you – and you'll be able to clean your brushes in seconds – with just a spritz.
We're talking about instant cleansing sprays, which are almost embarrassingly easy to use. Simply spritz onto a paper towel – never directly onto the brush-head! – then swirl the ends of your soiled brush on the damp cloth, making sure not to let the suds seep into the ferrule, which is the metal bit holding the bristles in place.
One big beauty bonus of using a spray instead of a conventional cleanser: The non-rinse formula means you can squirt it onto your multi-purpose brush between products to prevent colour transfer – especially handy if you're using the same shadow brush to smoke up your eye and don't want to muddy up your makeup.
Here are some to try: (from left) Make Up For Ever's alcohol-free Instant Brush Cleanser, $35 (shown above, at left), which de-grimes without stripping your bristles of protective oils; the purse-friendly Sephora Collection Master Cleanse Daily Brush Cleaner, $13, which is whisks away the most waterproof of mascaras; and cult cosmetics brand Artis's Brush Cleansing Foam, S$40.60, from Net-A-Porter, which yields a super-fine foam that cuts through filth without rubbing the fibres right off.
All told, these fast-acting sprays should dry in a minute or so, but you can speed the process up by patting with paper towels and laying them flat on a clean surface – never prop your damp brush upright in a container like you would your toothbrush, as gravity will cause water to drain back into the metal ferrule and weaken the adhesive holding it to the bristlehead.
And that's it! Aim to use your cleansing spray daily, because the bristles on your brushes deserve as much tender, loving care as the locks on your head. Brushes at the ready? Go!
Text: Eugene Quek, Her World Plus / Additional text: Cheryl Lim / Gif: Fox; Giphy.com
READ MORE:
These Sunscreen Mistakes You Make Can Really Affect Your Health
Eating These Foods Will Dry Your Skin Out
Never Travel Without These Beauty Products To Hydrate Skin