Let's get something straight: who wouldn't love rolling around in 1000-thread count Egyptian cotton sheets (compared to the pilled flannelette set you've forgotten to change in who knows how long)? And on a well-deserved vacation, no less.
Well, fresh linen that you don't have to clean yourself aside, when it comes to where to have your best sex yet, apparently hotel rooms far outweigh the bedroom.
According to Amy Muise, a professor in the Department of Psychology at Canada's York University, another key psychological factor comes into play for couples on holidays: The ability to explore their adventurous sides.
"Vacations can provide opportunities for couples to self-expand and engage in novel, exciting activities. This can promote sexual desire, sexual activity and sexual and relationship satisfaction," she told The Huffington Post.
"[Self-expansion is] more than just having a good time," she continues. "It's about doing things that are novel, exciting, arousing, challenging and broaden your perspective of your partner or the world.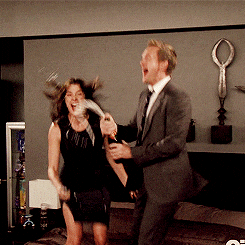 Not only that, but just by being in a new place heightens your dopamine levels – the same chemical in your brain responsible for impacting your emotions, movements, and sensations of pleasure and pain. So, similarly to when you eat chocolate or drink alcohol, dopamine spikes – but in the instance of being in a new, exciting place, your sex drive rises," she adds.
With that in mind, check out a few hotels in Singapore here that might be perfect for a sexy getaway. Or enjoy a little travel inspo with some romantic hotels around the world, here.
Text: Ellie McDonald/Now To Love